"We are never more than a belief away from our greatest love, deepest healing, and most profound miracles"
- Gregg Braden
Space is limited!
A rare opportunity to participate in an in-person only intensive four-day intimate retreat in the beauty of the Red Rocks of Sedona, Arizona with Gregg Braden!
Gregg Braden Four Day Intensive Retreat
PURE

HUMAN

:

BREAKTHROUGH

!
Unlock your personal code to advanced neural networks, cell membranes and emotional intelligence!
June 22 – 25, 2023
(Thursday-Sunday)
Times: 9:00 AM – 5:30 PM
(Doors open: 8:00 AM)
Location: Sedona Creative Life Center
333 Schnebly Hill Road, Sedona, Arizona
Very special four-day retreat with renowned best selling author and speaker Gregg Braden, taking place in the sacred, magical, environment of Sedona – one of the most recognized energy vortexes on the planet!
Spend close, rare intimate time with Gregg as he leads you through some of the most recent discoveries merging science and spirituality in the alchemy of the human heart.
This program is designed to give you the maximum opportunity to do the deeper work that is the focus of our time together with Gregg.
Gregg feels that the duration of each day spent up close with his teachings, all set in the beauty of Sedona high desert and energy, contributes to a unique personal experience that's just not possible at the larger keynote oriented conferences.
Don't miss this opportunity to join Gregg and attendees from throughout the world for this heart-based retreat based upon Gregg's lifetime of exploration, knowledge, wisdom and love!
"I've read and heard Gregg Braden so I knew some of the basic principles, but this multi-day experience goes way beyond anything you can read or see on the internet. I had very high expectations of this special time with Gregg. I was not disappointed at all! It was an amazing time of learning and increased awareness. There was a lot of laughter – Gregg has a wonderful sense of humor! I think the thing that struck me the most, though, was Gregg's sincerity. He really wants to help us all lead the extraordinary lives that are available to each and every one of us. The resort is beautiful and, I think, we benefit from it being on native land….fabulous energy! It is an incredible time and I left much more aware, more "conscious" than when I arrived. I can't wait until the next retreat to come back!" Elaine H.
"Thank you to you, Gregg and your entire team for the most amazing retreat/workshop I have ever attended – in both content and organization! Over the last 30 years I have attended nearly 100 workshops/retreats, and this retreat by far was the best and had the most impact on my life." Karen H.
"Thank you for an absolutely educational, transformational experience with people from all over the country and the world. I look forward to creating a more healthy and coherent existence!" Shirley St M.
"I just wanted to say a huge thank to you and all who made Gregg's event such a beautiful, life-changing experience. I can honestly say that of all the retreats, events or conferences I've attended in the last 20 years, this retreat far exceeded all expectations. It is without a doubt my favorite retreat of all time! I must take some time to share with all of you the profound experiences I've had… I'm still trying to take it all in. Just a beautiful, powerful experience on so many levels.
Again, a huge thank you to all of you. You each brought a beautiful energy to the room, and believe me, we all felt it and appreciate what each of you contributed to our experiences." Tina K. R.
"As Gregg said to start off the workshop, "This workshop begins when you start integrating the information into your life. And that requires an experience." And what a beautiful experience. Highly recommend this retreat! Take your favorite Gregg Braden book and times it by 100 and you'll get an idea of what you're in for." Craig M.
"What amazing retreat days with Gregg Braden and the group. We are not just on the road – we are in the stream of consciousness!" Elisa B.
An experience of a lifetime!
Teaching Program:
The science is clear: We are not what we've been told, and even more than we've imagined!
Within each of us lie dormant abilities and extraordinary potentials far beyond what was believed to be possible in the past. The key to access the highest expressions of our humanness is to unlock the personal code to our advanced neural networks, cell membranes and emotional intelligence that allows us to excel in everyday life, and thrive in times of uncertainty. Pure Human: Breakthrough! is designed to do just that, by breaking though the limited fear-based beliefs of past programing.
Diverse fields of study ranging from human evolution and genetics, to the emerging science of neuro-cardiology and heart intelligence have revealed new discoveries, and a new human story of self-empowerment and extraordinary potential. These discoveries add to a growing body of evidence confirming that we are a highly advanced, highly sophisticated "soft" technology with the ability to self-heal and regenerate the organs and tissue in our bodies. We awaken our healing and regenerative powers using specific formulas – precise codes – of thought, feeling, emotion, breath and focus. These codes have been preserved for us in our most ancient and cherished spiritual and indigenous traditions, and are now validated by the best science of the modern world.
In this extended multi-day retreat, Gregg Braden will:
Provide the blueprint and techniques for Pure Human thinking, and living, that includes the scientific discoveries to awaken your mysterious superhuman potentials.
Teach you how to access and program your body's multiple operating systems to self-regulate the biology of your immune system, stem cells and longevity enzymes and more, On-Demand, by accessing your innate epigenetic codes.
Join Gregg Braden for this compelling multi-day event, as he shares the discoveries that catapult us beyond the conventional thinking when it comes to us – our origins, limits and, most importantly, the extraordinary capabilities available to us in everyday life. In this responsibly presented, fast-paced, highly visual and experiential program, Gregg draws upon recent scientific discoveries and the evidence shared in his new books, combined with time-tested strategies from ancient and indigenous traditions, as he shares the keys for accessing extraordinary states of physical, emotional, psychological and spiritual health and healing.
Highlights of this program include:
Four days with like-minded souls from diverse cultures and backgrounds in a healing retreat environment to learn, develop and fine-tune the skills to self-regulate your regenerative biology, including skills of heart intelligence and deep intuition on-demand!
A special segment dedicated to optimizing the techniques of biological coherence and experiencing the proven physical and emotional and relationship benefits of these skills.
A special segment dedicated to recent discoveries of neuropeptides and the chemistry of emotion:

the specific organs and tissue where the chemistry of unresolved trauma is stored (these are different for men and women)
how to metabolize the emotional chemicals before they express in the physical body.

A special segment dedicated to understanding the three universal fears and the role they play in your life.
A special segment dedicated to the Essene mirrors of relationship and the role they they've played in your spiritual development.
A special segment dedicated to the awakening and development of deep states of non-local awareness, sensory enhancement, super memory and super cognition.
A special segment dedicated to the discovery of a new class of neurons and stem cells that remain viable throughout human life, rather than disappear with age, and support rejuvenation, regeneration and longevity at any age.
Learning to discern information from your thinking mind, and your heart's intelligence, as it reveals decisive answers to your life's mysteries, life's most difficult decisions, and how to trust deep states of intuition!
Gregg's unpublished research (including archaeological evidence) that overturns mainstream thinking when it comes to who we are, our origins and the extraordinary implications of these discoveries in our lives!
Much, much more!
Join Us!
This extended program is an opportunity to join Gregg as he goes beyond the typical keynote presentations, to become proficient in the language and applications of heart-based wisdom. Gregg and his team have chosen Sedona Creative Life Center, nestled in the majestic beauty of the Red Rocks for this live intimate immersive retreat that will further uplift and enhance your overall experience. Don't miss this rare opportunity to join Gregg, and an international community of heart-based pioneers, in Sedona in 2023.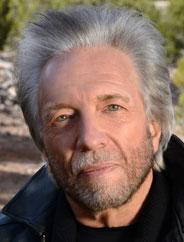 Gregg Braden is a five-time New York Times best-selling author, scientist and a pioneer in the emerging paradigm bridging science, social policy and human potential.
His research resulted in the 2003 discovery of intelligent information encoded into the human genome, and the 2010 application of fractal time to predict future occurrences of past events. Gregg's work has led to 15 film credits, 12 award-winning books now published in over 40 languages, and he was a 2020 nominee for the prestigious Templeton Prize. He has presented his discoveries in over 34 countries on six continents, and has been invited to speak to The United Nations, Fortune 500 companies and the U.S. military.
Gregg is a member of scientific and visionary organizations including the American Association for the Advancement of Science (AAAS), the Institute of HeartMath's Global Coherence Initiative and The Arlington Institute, as well as an original signatory of the 2017 Fuji Declaration, the international call to collectively catalyze a timely shift in the course of human history. www.greggbraden.com
Join us for this profound event!
Gregg Braden is a rare blend of scientist, visionary and scholar with the ability to speak to our minds, while touching the wisdom of our hearts. – Deepak Chopra, M.D.
PRICE

&

REGISTRATION

*This is an IN-PERSON event only. The program is NOT broadcast online.
*Refreshments & light snack breaks included.
*Airfare, transportation, accommodation, meals and extra services are NOT included in the price.
*Seating is first-come, first-served each day. Check-in starts at 8:00 AM.
*Your name will be on the event check-in list and you will receive a pre-printed Name Tag on the first day.
*Translations are NOT provided. The event is in English only.
*Registration for individual days is not available.
*Covid-19 restrictions for this event:
- It is NOT required to be vaccinated.
- It is NOT required to be tested.
- Wearing a face mask is optional. (It is completely at your own discretion if you wish to wear a mask).
- Washing and sanitizing your hands is recommended.

To secure your place in the event, full payment is required with the PayPal button payment link below, and acceptance of the event terms and conditions disclaimer.

Please use the payment button below and fill out and sign the Agreement to Terms & Conditions FORM TO SIGN click here »

Please Note: Before you email, registrations can ONLY be made online through the payment link below. You do not need to have a PayPal account in order to pay via PayPal with a credit card.
Dates: June 22 – 25, 2023 (Thursday-Sunday)
Times: 9:00 AM – 5:30 PM (Doors open 8:00 AM)
Price: $699.00
USD

per person
Price: $799.00
USD

per person +

LUNCH


*Price includes a delicious

LUNCH

each day! (Suitable for Paleo, Vegetarian, Vegan, Gluten-Free)

Note: The business name that appears on card statements is SHALOHA KRY or SHALOHA KRYON

Cancellation policy:
Refundable (minus 10%) if canceling before June 1st, 2023
Refundable (minus 20%) if canceling after June 1st, 2023
Non-refundable if canceling after June 23rd, 2023
Note: If the event is canceled for any reason you will receive a refund minus a 5% administrative fee.

Event Terms & Conditions Disclaimer click here »

Agreement to Terms & Conditions FORM TO SIGN click here »

Please send an email after you have made the payment to confirm your registration to: info@shalohaproductions.com
A confirmation for your payment will be sent to you from PayPal after sending the payment. A welcome letter confirming your registration and further information will be sent to you from Shaloha Productions. If you have not received it within 24 hrs after sending your payment, please check your SPAM and TRASH folders.
ATTENDEE INFORMATION
Hotels in Sedona: Sedona has many type of hotels and accommodations. You can use Google or Trip Advisor to find what is suitable for your needs and budget. Many hotels are also close or near by to where the retreat will take place: Sedona Creative Life Center, 333 Schnebly Hill Road, Sedona, Arizona 86336. Click here for hotels map according to distance from the venue
Share Room – Share Ride: If you're looking to share a room or ride and don't have a companion already, you can use this Facebook Group Page to connect with other attendees.
Phoenix Sky Harbor International Airport (Approx 2 hr. drive to Sedona)
Shuttle Services Between Sedona and Phoenix:
www.arizonashuttle.com
www.acexshuttle.com
www.redrocktransportation.com
For All Other Questions Please Email: info@shalohaproductions.com
Please include the name of the event in your email title. Email is our primary and preferred form of communication; please allow 24-48 business hours for a reply. This ensures the best clarity and record-keeping for all communications. We will reply to your emails as soon as possible, and in the order they are received. Thank you for your understanding!
Note: When signing up for the event you agree to be added to the Gregg Braden Email List and the Shaloha Productions Email List.
Red Rock-Secret Mountain Wilderness, Sedona, Arizona, Landscape overview from Bear Mountain (image: Elan Cohen)