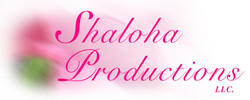 Kryon Quantum Experience
May 14-18, 2017
What the participants have to say about the Experience:
Élan organized an amazing event… kept the flow moving and on track throughout the unique three day event. As for my experience, the combination of Kryon, Gregg Braden, Dr. Todd Ovokayits and Anders Holte's wonderful voice opened me up to physically sense and feel the expansive "field". The seminar moved me to new and deeper levels of knowing. I look forward to interpreting my experiences into my life.
Thank you,
Desiree Dyck / Canada
Dear Elan
Thank you for an outstanding arrangement.
I enjoyed every minute of those unforgettable days and bring the knowledge given into my everyday life. It is a precious gift.
Hearty greetings,
Lotta Naess / Sweden
Dear Elan
The Kryon Quantum Experience was a perfect combination of science and spirituality: a well organized and balanced event. Beautiful to see how it all comes together.
More than that, it was a profound family meeting. I felt deep connections, safety and love. Truly quantum, it's still going on…
Manuela / Switzerland
Dear Elan,
The experience was the richest possible. The people you gathered at this Geneva Quantum Experience in May 2017, both speakers and participants, shone their wisdom and beauty. The messages that were transmitted built bridges. All this, put together, created a wonderful alchemy that will last.
Your skills as organiser are outstanding, as are those of channeling DNA images and drawing/painting them!!! I wanted to tell you this in person, but I've missed the occasion as you were too busy as organiser ;-))). So here it is: your channelled DNA drawings looked so familiar to my therapist friends to whom I've showed them!!! This is so beautiful to confirm and witness such things and, by the way, it is clearly Quantum!…
All this is Your Creation, Elan!
Please receive my gratitude for allowing us to live this kind of experience that build bridges and helps us to better understand the Universe and Ourselves.
Kind Regards and Quantum Greetings from Geneva,
Ileana Iliescu / Switzerland
Dearest Elan,
I would like to thank you, Lee Carroll, Monica Muranyi and all the wonderful beings in your team who dedicate their lives to raising the consciousness of humanity and our beloved Gaia.
I have been to Israel in 2015, to Egypt and Jordan in 2017 and last but not least to the Quantum Experience in Geneva this May.
All of these trips were amazingly well organized by you, dear Elan. Seeing Kryon and Lee in action has been an unforgettable experience for me. Apart from seeing wonderful and sacred sites I also could form friendships with like-minded people. I am very honored to be part of this amazing soul family.
Thank you again from the depths of my heart.
May God bless you all,
Angelina (Clarke) / Switzerland
Hi Elan,
I really loved the Quantum Eexperience in Geneva and appreciate all the work you put into it, especially the amazing CERN visit.
Well done – keep up the good work please.
Love and light,
Peter Napier / UK
Dear Elan,
It was a special gift to be part of the Kryon Family in Geneva. From the first contact with you and throughout the whole event, I felt deeply welcome and at home with my new quantum friends.
This was just the beginning of a shared path with all of you. The incredibly well-presented, highly factual and interesting information answered many questions, and gives me clear direction in what I need to do during our rather bumpy shifting times. I learned that this enormous change on all levels is for the best of all of us, even if it seems difficult at times. The presenters are very competent and able to present complex research in a way I could understand. Please come back to Switzerland – you are very welcome.
Thank you for reaching out every day to me with new channellings – they accompany me in my work with traumatized people.
Nicole Züllig / Switzerland
Dear Elan,
Thank you and all of the contributors so eternally for this beautiful life-changing, heart-touching event!!!!! It was my first time to experience Lee Caroll & Kryon live and this was a highlight!! And for the experience of Dr Todd's Lemurian Choir there are just no words – no words, just joy love & peace. This was a sacred event that I will keep in my heart forever.
Love & Light,
Denise Luchsender / Switzerland
Thank you so much for this Elan and for all the Kyron Channelings from the amazing event at Geneva last week! I have been following Kryon for years since he wrote the book 'The Indigo Children' all those years ago! What an impact he has made on humanity. I always love his channelings for their warmth, positivity and their impartiality, and ability to always stand in the other person shoes whoever they maybe. I also love the way he brings science and spirituality together, which is truly what it is all about! And now finally seems to be moving in that direction! This was the first time I have attended an event and seen him in person and I loved it It was also such an honour to see Gregg Braden in person and discover this amazing being Dr. Todd Ovokaytis. I feel so blessed to share in the knowledge that Kenya has wholeheartedly embraced his version of medicine. I lived in Kenya for 24 years and I love Africa, and always knew that great things would come out of that continent!
Once again from the depths of my heart thank you!
Sue Sell / Mallorca, Spain
Dear Elan,
Thank you so much for having come to Geneva! For me it was an incredibly intensive and stimulating 3-days experience. What a privilege to have been part of it. I call it the leading-edge science power package! What a joy to listen to the latest research of Dr. Todd and Gregg Braden. They gave their best in such a short time, with so much enthusiasm and energy. It is so uplifting to know what is on its way, and wonderful to see what scientists can do if they do not forget the 'relationship of things' and combine science, 'knowing' and spirituality. There is so much hope and joy for humanity. And I love the teachings of Kryon, which are always 'right to the point' and so loving and wise.
Thank you once again for having organised this seminar so professionally and perfectly in Switzerland.
With heartfelt thanks,
Erika Reber / Switzerland
Dear All,
Having returned from the wonderful Kryon Quantum Experience in Geneva with many impressions, a short note to thank you all for making this event so special, empowering, filled with love, light and hope and motivating us for our daily life.
Thank you to Kryon and Lee for making this event happen and the unique opportunity of the visit to CERN. The channelings supporting these meetings and in general are always filled with love and encouragement, which I treasure so much. I am truly grateful for having found the family of Kryon.
Thank you to Dr Todd Ovokaitys. In the past I was able to attend some Gematria seminars in Germany and Austria, and it was a great pleasure to hear about the continuation of your interesting and inspiring work and the latest on the Tonings.
Thank you to Gregg Braden. To date, I had not studied any of your books, but thank you for sharing your learnings, your work and opening up "fields" in the true sense of the word. I have some reading to catch up on!
Thank you to Michelle Karen and the introduction of the beautiful Despacho ceremony. It was a new experience for me, and I am interested to see the energies coming my way in the times ahead.
Thank you to Anders Holte for the wonderful musical accompaniment, the divine sounds bringing stillness and meditation – not always easy when numerous people attend such an occasion.
Last but not least, a big thank you to Elan Cohen for his excellent organisation of this event. It was truly perfect planning, resulting in such a smooth operation. Always calm and filled with light, your contribution made this such a memorable occasion.
Thank you to All and I remain with best wishes and warmest regards,
Edith Hoermann / Switzerland
Dear Elan,
I experienced a Quantum Experience during the seminar in Geneva. So, well done! I give thanks to you, Lee, Todd, Gregg, Michelle, Anders and all the participants for all the harmony, the love and light that was shared.
With all my gratitude,
Laurence F. / Switzerland
Dear Elan,
Geneva was a great experience for me – that means also learning. Gregg Braden is a singular genius and he has a way of talking which first is well understood vocally, and especially his ideas/knowledge and wisdom are given over well. I met him some years ago in Basel with the same effect; besides that I have read all his books. I learnt a lot and am very thankful for this.
I made contact with Michelle Karén, I bought a CD from Anders Holte, and am happy for both. I will never regret having been there!
Nicole Trudel / Switzerland
Dear Elan,
I cannot thank you enough for your efforts and the opportunity to be part of the event in Geneva.
Sometimes it takes a process in sequential time to grow and change. With Kryon it was a leap, hard to explain: something in one's being changes, and the past falls back with its patterns.
It is what is said and the new understandings, but honestly more that that it is The Being, the State that Kryon speaks from, that permeates us and lifts you to where he Is.
It has been an amazing journey,
Thank you again and again.
Much love,
Antoinette Zalzal / Lebanon
Hi Elan,
Again, many, many thanks to you, Elan, and all the others who work so hard to make our Kryon and Choir events so fulfilling and so comfortable. Appleseed and I are eternally grateful.
Each time we attend a Kryon event or Pineal Toning choir, we come away filled with gratitude for the experience and for the many people who make it so comfortable and fulfilling. Each choir seems to go deeper and create even more inner transformation. After attending seven choirs, the group for me has come to feel like a family of sorts, as we progress and evolve together on our journey. One can feel the changes in others, as well as in oneself. The Kryon messages are truly a godsend. Those messages help us to move through challenging times and literally to "see the light at the end of the tunnel", an apt metaphor in this case.
Lee Carroll is such an inspiration, and works so hard to bring through the messages and to support us in every way. Words cannot begin to express the gratitude and honor that I feel to be connected to Lee Carroll and Kryon. Eternal thanks!
Warmest greetings,
Angela (de Lara) / USA
Elan,
Thank you so much for your amazing ability to coordinate wonderful group events. Having just assisted with organizing a large group event, I have new found respect for all that you continuously do. You make it appear smooth and seamless to the group on the outside, while I know that there are many details that need to be dealt with behind the scenes. Thank you again for the wonderful job you do, always with a smile!
With all my love,
Emily Grider / USA
Hello dear Elan!!
What a wonderful event it was!! Like an old soul family reunion : ) Everything went so smoothly, the food was lovely as well as all the speakers. Can't find anything I would have want differently, seriously… you should applaud yourself Elan. It was an excellent event. A memory for life. Glad I was a part of it!!
Quantum Love,
Maria Sandqvist Wong / Sweden
The Quantum Experience in Geneva was the most amazing collection of brightest minds reunited together, plus enlightening channelings from Kryon regarding physics. A refreshing mix of physics with spirituality, bridging the two together. A very successful endeavour in my opinion, which should happen more often! It was worth coming all the way from the Philippines for this event!
Margaux Palau / Philippines
Dear Elan,
This was an AMAZING Conference which integrated the Esoteric with the Scientific. It provided a foundation to what I resonate with in relation to healing and energy. It gave language which could be shared with those who are contemplating possibilities but are more skeptical.
Blessings to you!!!
Sheila Kain / USA
Dear Elan,
I was one of your attendees, I think that perhaps this seminar was one of the most profound and wonderful experiences of my life…..I am still positively impacted by what I heard and learned. Thank you, it takes a lot to organize and orchestrate the programs and all the people, and be the acting host. I hope to attend another of your programs in the future.
Sincerely,
Sandra Lawrence / USA
Lieber Elan,
Ich danke Dir von Herzen, dass Du diesen Kongress hier in Genf organisiert und durchgeführt hast. Für mich war es ein riesiges Geschenk, obwohl ich nur dank der guten Übersetzung folgen konnte.
Es sind ja nicht nur die vielen neuen Informationen die mich faszinierten, sondern auch die wunderbare, liebevolle Energie die uns all die Tage begleitet und eingehüllt hat.
Deine gute Planung und ruhige Art hat viel zum guten Gelingen dieses spannenden Seminars beigetragen.
Herzlichen Dank und liebe Grüsse
Nesa Bischoff / Switzerland
Cher Elan,
Je te remercie pour l'organisation Majestueuse de ces 3 jours à Genève.
Gregg Braden m'a permis de comprendre cette connexion cerveau-cœur et la mettre en pratique. J'ai enfin ressenti cet alignement profond, j'en ai eu des frissons et pouvoir faire une affirmation dans cet état de conscience est très puissant.
Par-dessus cette révélation, le dernier channeling de Kryon a apporté toute sa puissance et je suis rentrée à la maison avec cette sensation de briller de lumière partout où je passais.
Les révélations du Dr. Todd ont apporté réponse en validant le travail que je fais dans l'ombre ces dernières années (décodage biologique et système PEAT – thérapie quantique).
Après un vendredi « switch » chaotique, fait de douleurs musculaires et de « déprime saine » où j'ai juste fait « rien » en attendant que ça passe, puis un week-end ressourçant à la montagne et dans mon jardin, aujourd'hui, les portes s'ouvrent au changement. Les propositions pleuvent, tout change et c'est grandiose.
Alors merci de nous bousculer profondément pour le meilleur de qui nous sommes.
Patricia Saugy / Switzerland
Bonjour Elan,
Il est plus facile pour moi de m'exprimer en français.
Je voulais vous remercier pour cette expérience à Genève qui fut riche en découvertes, enseignements et confirmations. De formation médicale, et pratiquant des thérapies non conventionnelles, j'ai été particulièrement intéressé par les exposés du "Dr Todd » sur les cellules souches et l'usage du champ énergétique pour les activer. Les résultats des études de cas sont vraiment prometteuses. Les cas présentés se basent sur l'usage du laser. Il est probable qu'il obtienne également des résultats avec l'émission de fréquences vibratoires dans le cadre du pineal toning. Beaucoup de questions ont surgi, mais ce n'était pas le lieu pour poser des questions et je n'ai pas osé accaparé Todd avec mon anglais approximatif.
L'art de la prière pour la guérison à l'échelon spirituel me fascine aussi. L'exposé de Gregg m'a donc particulièrement intéressé également. Le "quick cohérence protocole » m'a particulièrement ému, puisque j'utilise une mudra particulière pour diriger la conscience du coeur à la glande pinéale. J'utilise également des affirmations positives dans le cadre de traitements conventionnels de mes patients pour améliorer les résultats de leur traitement chimique.
Quels magnifiques 3 jours ! Merci, et beaucoup de gratitude pour le mouvement de conscience des vielles âmes lémuriennes éveillées.
"love is the strongest medicine"
Marc Gill / Switzerland
Bonjour Elan,
Lors de ce séminaire de 3 jours à Genève, je fus très heureuse et très touchée par tous ce que j'ai appris. J'ai grandement apprécier de partager avec toute la belle famille de Kryon ces moments fabuleux et très enrichissants.
Je remercie toutes ces belles âmes de m'avoir offert l'opportunité d'être à leur côté.
Merci ! merci ! Kryon.
Nicole FOURNIOL / France
Bonjour Elan,
Avec beaucoup de retard je vous écris ce petit mot pour vous dire combien j'ai apprécié ce congrès: l'organisation et surtout les thèmes présentés par toutes ces personnalités si riches tant par le partage scientifique, sonore l'ouverture la pertinence des sujets qui ouvrent des portes sur l'avenir et redonne confiance en ce monde et surtout l'amour et l'amitié ressentie entre tous les intervenants et les participants…..je me sens riche de toutes ces informations que j'ai envie d'approfondir et de partager….MERCI à vous et à tous ces invités passionnants! Ce sont tous de grandes personnalités !
Amicalement
Patricia Byrde / Switzerland