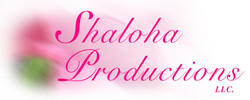 Kryon Monument Valley Tour
April 12-19, 2017
What the participants have to say about the tour:
Dear Elan,
For me, the Monument Valley Tour was a deeply moving and very wonderful trip.
I felt so connected to the Earth and the Valley, and we were really fortunate to have Marietta as our most awesome Navajo guide.
She is really a precious jewel. My heart is so moved to know that she exists. Her energy is very peaceful and nurturing and uplifting.
The weather was perfect, the agenda was extremely well planned, the group was wonderful, our accommodations were outstanding and the food was fantastic.
It was easy to drop into a very deep feeling of peace and connection to the land and the people when we were so extremely well cared for. That Valley has always held a great fascination for me, and I was really delighted when Lee and Elan decided to do a trip there. It turned out even better than I could have ever imagined.
Thank you so much for your great expertise in putting trips together, and for your calm disposition in meeting the unexpected challenges that such a trip can present.
With profound gratitude,
Connie Stadler / USA
After just listening to Kryon channels, this experience was precious!
The group came from several countries and all corners of the US – a sweet, powerful gathering of Light Workers.
The Monument Valley and the Navajo guides are awe-inspiring, for beauty, the always mindful oneness with Gaia and gracious sharing of Spirit and their culture.
Lee, Monica and Elan wove the whole experience together with joy, balance and seemingly ease! Kryon messages were given in places of awesome beauty and geological grandure!
The audio channels were up on the web before we had to leave!
Ahe'hee' (thank you) Dear Ones for this rich experience!
Namaste,
Arnell Marcus / USA
Dear (not just a greeting) Elan,
I came back to Monument Valley full of tears. I came back to roads and sacred rock formations from my childhood with tears rolling down my face. I could feel only loss, injustice and pain. Now I'm leaving this beautiful land filled with joy! Marietta's sweetest song reminded me. As she sang in the Navajo language and then translated, what I heard was my favorite mantra – beauty before me, beauty behind me, beauty below me, beauty above me, beauty all around me. I vowed to leave the sadness there with the red dirt that knows I love it, like Kryon said.
Glenda Hultman / USA
Dear Elan,
Words are hard to find to express the light-filled time in Monument Valley. The power of Gaia was amplified among the beautiful people that live in harmony with her, and the majesty of the monuments. Personally the reason I needed to be there was shown clearly and lovingly to me through Gaia and Kryon. The tears of joy flowed freely and I received exactly what I came for and the beauty of the gift I received.
Thank you for putting this incredible experience together for us all.
Love and Blessings
Jill Gresham / USA
Dear Elan,
The Kryon Monument Valley Tour was mythic, profound, and *literally magical! I was so fortunate as to have been blessed with a Kryon Healing in Monument Valley at a specific location called "Mystery Valley", on Easter, the day of renewal and rebirth, of the year 2017 – a year that numerologically becomes a "1" – denoting the beginning of an entirely New Nine Year Cycle ! As an Energetic Sensitive, I have long been afflicted with debilitating reactivity to almost all man-made chemicals and many elements of Nature Herself, in the form of Dust, Pollens, Yeast, Mold, Dander, and also to many natural, and even organic foods.
At Easter, Kryon delivered a channel *on the subject of Healing, and my *own significant Healing from many of my *own sensitivities suffered over the course of debilitating decades became *complete within less than 45 minutes, including the Channel time itself!
I am eternally grateful to Kryon, to Lee Carroll, to the Staff and to the Kryon Workers who make these Tours possible, as well as to my fellow lightworkers participating in The Kryon Monument Valley Tour, who energetically "held the space" for me such that my Healing could be effectively integrated and assimilated at the very base of a monolithic rock edifice in a grove of both Juniper and Cedar – trees which have gone from being the "enemies" of *this Energetic Sensitive to being now numbered among my *most beloved friends on Earth – all in a place called "Mystery Valley"!
The atmosphere was luxurious, with profound education regarding the Advanced Consciousness of the Ancient Indigenous from such sources as the Kryon Group, as well as from our Indigenous Navajo Guides, one of whom was a brilliant teacher engaged in her own 25-yr process of becoming a Navajo Medicine Woman, even as her immediate Ancestors have been. To paraphrase Kryon on the matter: if it is indeed the case that you *are Old Souls, then you *were the Ancients!
Anon,
Bruce Coleman / USA
Dear Elan,
I just wanted to thank you for the amazing job you did organizing and presenting the Kryon Monument Valley Tour. It turned out to be the most powerful week spiritually I have experienced…ever…bar none! I have attended several of the events you have organized and all have been truly outstanding, but Monument Valley topped them all. The beautiful Gaia energy, the immense stillness and mystery of this ancient magical land, and the loving channels from Kryon were only amplified by the wonderful hospitality of our Navajo guides and everyone associated with the experience. I personally witnessed healings that were nothing short of miracles! Thank you so much Elan for everything you do.
Love and light to you always…
Robert Verduin / USA
Ya at eeh
Ya at eeh, Ya at eeh, Ya at eeh
The monuments of Gaia they welcomed us
There in the voice of the Dineh
We, the Dear Ones of Kryon
We listened
Joining in oneness with Gaia
And so it was
Eleven times Kryon spoke
Channelings by Lee Carroll
There in the Valley of Monuments
We, the Dear Ones of Kryon
We listened
Absorbing the wisdom of Kryon
And so it was
We were a multitude, a mixture
We came there from so many places
We dwelt in the Navajo Nation
We, the Dear Ones of Kryon
We melded
Becoming a family of Gaia
And so it was
Ya at eeh, Ya at eeh, Ya at eeh
We danced to the Navajo drum beat
We sang 'neath the Moccasin Arches
Enjoying the beauty of Gaia
We reveled
Being the Dear Ones of Kryon
And so it was
Allen & Phyllis Cohen / USA