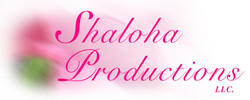 Kryon Greece Goddess Tour
September 16-28, 2016
What the participants have to say about the tour:
Greece was the perfect place for this community of beautiful Goddesses to form. Exploring the ancient and sacred sites effected me profoundly ~ countless lives and times echoed through my Being. The energy of the Goddesses magnified my experience and we knew we had been together in these lands before. What an exceptional experience!
Dr. Amber Wolf, PhD
I came back to Rome different than when I left because this experience gave me my power back. I have no more fear of being different, of not being understood or accepted in the magnificence that I Am. And thank to our wonderful Amber Wolf and Kahuna Kahileiiliahi I make the decision of no more holding back my light. We are Sacred! I'm in Love with Kryon and I'm so grateful to Lee and you for taking care of us so gently, without interfering in our process, but always standing with us. What I lived beautifully changed my DNA.
Sveva Guidotti / Italy
A loving experience of being together with other women, reminding me of tribal honoring of one another. A feeling of being home with family.
Debora Degenszejn / Brazil
From the moment I signed up for Goddess Tour of Greece I felt acknowledged, held, and respected. The journey we all took together was beyond words. The revelations that where gifted and the connections that where made are truly priceless. The whole two week trip was well planned and made efforts to accommodate all special needs and requests. If you travel with Elan, you are in superbly capable hands.
Elizabeth Borenstein / USA
Thank you so much for a magical week in Greece. I enjoyed every step we did together as a group as well as an individuals. Everything was smoothly organised and I really appreciated the calm and peaceful approach. Sense of humour is essential in life and definitely we got our daily cocktail of laughter during the tour. The songs, prayers and magical places we experienced are always with me and I am very grateful that I could be a part it.
Ivana Lukacova / UK