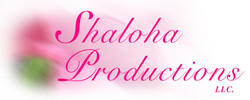 Kryon Egypt Tour
February 2-13, 2017
What the participants have to say about the tour:
Hi Elan
I had great expectations of the Kryon tour to Egypt. Not only were my expectations immensely exceeded, the trip was just awesome. To be with kindred spirits and sailing the Nile; visiting the ancient temples; being at the feet of the Sphinx; and climbing to the King's Chamber was emotionally overbearing. To feel that energy present at those places was pure magic. May we always drink from the Nile.
In peace and love,
Don Tepper / Australia
My dear Elan
Although this was my third time to Egypt, this Kryon trip was an amazing spiritual treat! although we had many early starts to the day, we were lucky to have had private time at so many sites, the energy was very high and so many truly wonderful experiences. The tour guides Mr. Hussan and his son Mr. Amr were extremely knowledgable and Vanda had spiritual insight.
Along with Kryon channells from Lee, there was a wealth of information and energy!!
A 5 star cruising experience and stay at Mena House, always plenty of wonderful fresh food, and always felt safe. Looking forward to the return trip in 2019!!!
Love light and peace,
Helen Fabel / Australia
Egypt was an incredible experience. I loved meeting the people of Egypt as well as the awesomeness of the ancient sites. Some of my favorite parts were the private viewing at dawn at the Temple of Isis, the beauty of the Nile as we cruised the river and the bus trip to Abydos. Having private time at so many of the sites really enhanced the experience.
Kim Sterk / USA
Dear Elan,
The Kryon tour in Egypt was beyond all my expectations. The sites visited were amazing both in a physical and spiritual sense. Travelling to a country which is now less visited by tourists made it even more unique. The many private exclusive visits for our group away from the crowds of other tourists and locals was very special allowing us to be in the group energy and gave us more opportunity to explore them in our own way. There were too many highlights that it is hard to select any favourite part. Although the visit to the Great Sphinx was a very special moment for me. I felt very safe at all times on the tour and knew that I was in good hands in terms of organisation and management of the tour. If you feel this is truly a place you need to visit for yourself you shouldn't hesitate to do it.
Rachael Ralli / Australia
This Egypt trip was not only informative but also very empowering. We enjoyed amazing tours to ancient sites. At the same time, inner changes quietly occurred throughout the whole journey.
This was not merely a trip to Egypt. It was also a journey Home which allowed transformation to happen!
Thank Elan for arranging such a wonderful tour. The Egyptian travel agent you hired to operate the tour is also very professional. Participants to this trip were wonderful, spiritual friends. I deeply appreciate whoever contributed to this wonderful experience.
Many thanks,
Sophia Chou / Taiwan
Hello Elan,
Thank you again for organizing and hosting such a special, amazing tour for all of us—it must be a lot of work to make sure everything goes smoothly and keep everything together for such a huge group of people. The trip was life changing for me, and I cannot thank Kryon and you enough for giving me this opportunity.
Love,
Midori Nishida / USA & Japan
Dear Elan,
Many thanks for this wonderful and magnificent journey through Egypt.
The tour was so well organized from arrival to departure. The wonderful Egyptian tour guides have an incredible knowledge, and were always been very helpful. I enjoyed the little private talks with them.
On the ship and in the hotels I felt like a VIP. There was so much luxury.
I had the very best roommate and enjoyed the company of all the lovely souls from all over the world.
Thank you Elan. My soul will never forget this powerful journey to the temples of light.
with love,
Monika Peyton / Switzerland
Master Yeshua Israel Tour
February 16-26, 2017
Wondrous Elan
You are such a dear soul. I am thankful to get to know you better.
I still see your smiling face in the river Jordan.
You are a spectacular organizer. You took care of every detail possible and all the unexpected ones that popped up. We all were moved by your sincerity, loving every and fun spirit. We loved the arrangements made with Hertzel our guide and the travel company. In your gentle way, you even reigned in Mr. Hertzel's enthusiasm for history perfect.
I believe all of our participants were profoundly moved beyond where they thought possible. We laughed, played, danced, and at times were even moved to tears. Thank you for all you brought to the table. I'll go most anywhere with you.
Blessings in love and gratitude.
Marilyn Harper / USA – Channel for Master Yeshua
Dear Elan,
Thank you so much for all your organization.
The tour was wonderful and inspiring. I reconnected deeply with unknown, for me important places and people. I felt many connections to ancient times and other lives. I never thought that all these places of the bible exist still now. It was wonderful to hear and see all that history, or to swim in the Dead Sea. New insights from Marilyn´s channelings of Yeshua to the places and the answering of our questions led to new insights.
And we saw peace. May it spread out into the whole world!
Marianne Dietz-Grebe / Germany
Dearest Elan,
Everything is energy. The balance of energies held by those who organized, led, channeled and guided the group throughout our experiences in Israel created a platform that provided multi levels from which each traveler could experience exactly what each was seeking. This pilgrimage took me personally to levels of depth in consciousness not experienced previously in this now timeline.
An incredible journey indeed it was! Every step taken through each and every holy location, each message from Yeshua as well as the varieties of encounters with local Israelites, gave opportunities to experience Israel through multiple timelines. This was an incredible journey through multidimensional Israel.
With gratitude for your loving energy and wisdom,
Peggylynn Rivera / USA
Hi Elan, thank you again,
I really enjoyed Israel: the country is interesting, the food is fabulous and the people were friendly. There is something there for everyone. Elan was the coordinator of our trip and he is a kind, patient person that always knows where you are. Hertzel was our tour guide: he is very knowledgeable and had a great sense of humor. Tailor Made Tours company and the bus was beautiful, clean and with a great wi-fi connection. Mundar was our driver and I think he could have turned that bus on a dime – very safe and efficient and made sure all our things on the bus were safe too.
Sue Ruston / USA
Dear Marilyn, Joeaux and Elan,
I finally was able to watch the wonderful reunion of our Israel tour – and I cried of joy seeing you all again on the screen. Ever since I got back I am thinking of you and "my beloved" Israel. Yes, it was my first time there in this lifetime, but when I arrived in Tel Aviv, I knew that this was home for me (New Mexico USA and England have the same reaction in me!!!) It is an inner Knowledge and Love for these countries which I cherish.
Every day my heart goes back to Israel sending Love and Peace to this beautiful land.
I realize that we can choose what we think and so it becomes "easy" for me to think, with great intent in my heart: Love, Peace, Joy, Compassion and Community and therefore help the Planet to heal. It's like having a fun project, which I can work on every day – getting to know myself better, forgive myself and learn from my mistakes, yes there is always something N E W to learn, no matter how old we are – it is always exciting – and we are old, old souls anyway.
I do hope that we can have another reunion in the future. I miss you all.
With lots of Love and Light,
Christine Sigg / USA
Dear Elan,
To return to Israel was a wonderful privilege, but to be baptised in the river with a personal message from Master Yeshua was life changing! To learn of my soul connection to Jesus is mind blowing and such an honour. Thank you for organising this amazing trip – it was a life-changing trip for me and I do appreciate all your hard work and efforts. I look forward to travelling with you again! Of course we have a peace mission to complete!
Love light and peace
Helen Fabel / Australia
Дорогой Елан!
Большой привет из Владивостока от Наталии и Василия!
Огромная благодарность тебе от нас за прекрасный тур!
Это было захватывающе!!! Великолепно! Интересно!
Особое спасибо за прекрасную организацию тура!
Блестящая организация! Отели,перелеты,транспорт,гиды, еда – все восхитительно!
С любоаью Наталия.